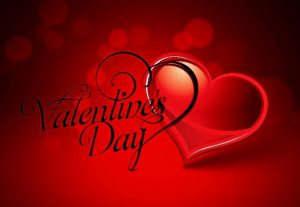 Valentine's day is just around the corner and that means the brain-wracking begins for couples eager to surprise their partners.  This year you might chose to ditch the box of chocolates and long-stemmed roses and sweep your partner off their feet with a romantic getaway.  If you are looking for a way to go above and beyond the typical Valentine's Day gift but avoid spending a fortune on a long trip, here are 10 simple yet romantic vacation ideas for a memorable experience.
1. Get some sun
It's winter and it's cold. So go south and find the sun.  You might consider Florida where February is among the nicest months of the year or on the other side of the country in Arizona.  If you want to try something international you could always visit Cancun or Puerto Vallarta.  There are many warm weather locations for those looking to escape the cold.
2. Vegas
There is a mega-resort with cheap drinks and spectacular shows.  You might even consider a Vegas wedding, it can be a good way to renew your vows and really make memories that will last forever. Just be sure that going to Vegas or is something your spouse would want to do.
3. Book a 1-3 day cruise
While the big cruises can be a week or longer, there are smaller one- and three-day cruises that allow you to enjoy the luxuries of a cruise ship without the commitment of a flight out and back and a multi-day stay.
4. Cabin for the weekend
Go to the nearest lake or mountains – Gatlinburg is particularly nice– and rent a cabin for the weekend. Weather doesn't matter because with a fire and each other, you'll have plenty to keep you occupied.
5. Your nearest big city
Go to a big city near you for the weekend. New York City, Miami, Chicago, Atlanta, Boston, Los Angeles – wherever you live, get out of the suburbs and enjoy the lights of metropolitan life.
6. Find your nearest beach
Go to the beach! It might still be cold if you don't head south but since it's off-season you can find great rates on some of the top hotels.  Romantic walks on the beach are a great Valentine's Day Surprise.
7. Book a hotel in the middle of nowhere
Snag a hotel somewhere random in the middle of nowhere, either close to home or further away. Enjoy the seclusion and the amenities and save big on the lower hotel rates.
8. Big hotel close to home
Stay home but book a hotel room in your town for the weekend. Get someone to stay with the kids and get out there and enjoy yourself without worrying who puts out the trash or walks the dog.
9. Go skiing
If you don't mind the cold find a mountain ski resort with your name on it! Get to the slopes and enjoy what only winter can bring.
10. Travel to see a sports team
Romantic mini-vacations aren't just for men hoping to surprise their wives or girlfriends. Take your man to see his favorite basketball or hockey team this Valentine's Day.
Regardless of the locations, romantic getaways will allow you and your partner to spend quality time alone together and create lasting memories that you will never forget.  Our staff at 2freenites.com is always ready to help you find the right destination at the most affordable price.